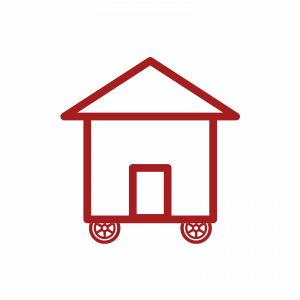 People sometimes say that common sense is not so common anymore. But at CSL Financial, we disagree. In fact, our name has always stood for Common Sense Lending, because that's exactly what we do every day.
To us, Common Sense Lending is not only our original namesake; it is a principle of our very existence. We honestly believe that all clients deserve an equal opportunity to provide their families a place to call home.
Whether you are a retailer or a home buyer, we have the lending programs to meet your financing needs. Because we consider overall value in a loan rather than grading on a generalized assessment, we are able to design a custom program for our customers, that are often not available through other lenders.
At CSL, we think that this quote from inventor Thomas Edison illustrates our thinking on manufactured home lending: "The three great essentials to achieve anything worthwhile are, first, hard work; second, stick-to-itiveness; third, common sense." It all comes down to our unique approach to Common Sense Lending.
Our name truly stands for 
Common Sense Lending.
"Excellence is to do a common thing in an uncommon way."
"The three great essentials to achieve anything worthwhile are, first, hard work; second, stick-to-itiveness; third, common sense."
Manufactured / Home Loans