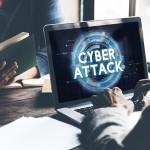 We all read about Cyber attacks in the news. There is no denying the loss of productivity from a virus-infected laptop or the embarrassment of hacked email. With threats from Ransomware on the rise, it is no surprise leading market analysts Juniper Research, predict the cost of data breaches to $2.1 trillion globally by 2019, an increase of nearly four times the cost of breaches in 2015.
Why Cyber Attacks are on the Rise
Now here is the surprise: according to a recent report by the Ponemon institute, 79% of IT and IT security professionals report they lack the proper infrastructure to identify and defend against cyber attacks. Lack of tools and resources was cited as a reason why they felt their Cyber defense systems were nonexistent, partially deployed, or inconsistently deployed.
Check your Network For Cyber Vulnerability
Due to the risk and exposure of Cyber Attack, there are a number of tools and techniques you can deploy to identify vulnerabilities. Here is a short list to check your network health:
Check firewall security settings. Ensure your company is protected from malware attacks, hackers, and viruses.

Scan for spyware. Malware and other unauthorized access can silently steal your company's bandwidth, which can slow your computer systems while stealing confidential information about you, your employees, and your business.

Verify your network's backup system to ensure it is working properly, and is consistently backing up all of the critical files and information.

Ensure you have the up-to-date operating system and security patches on your network.

Diagnose slow and unstable PCs that may be vulnerable.
Taking these important steps may save you thousands of dollars, along with hours or days of IT Headaches. If you feel you are lacking the tools or expertise to defend yourself against Cyber attacks, contact your Trusted IT advisor and ask for a comprehensive network health check.